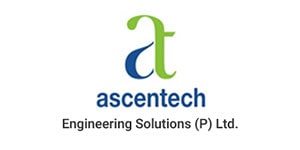 Ascentech Engineering Solutions Pvt Ltd:
Established in 2012 to provide engineering solutions for the protection and mobilization of technically intensive electronic systems of defense forces.
Ascentech maintains an ISO 9001: 2015 certified quality program, which is religiously adhered to.
Ascentech customers are the prime focus and we support all their requirements starting from conceptualization of their needs to engineering, project management, manufacturing, testing, and after-sales support. The experience of Ascentech is utilized to deliver the value which could be far beyond the requirement of the customer.
Since its inception, the company has diversified from primarily serving defense-related products to becoming a leader in the manufacturing and supply of integrated systems including power and communication sub-systems.
Ascentech capabilities, resources, and products have evolved beyond the basic shelter manufacturing to include power & signal distribution, HVAC subsystems, antenna integration, operator workstations, custom rack assemblies, and cable assemblies.
Ascentech is well equipped now to provide any turnkey system solution.
For more information please contact TECT and visit the following ASCENTECH web Site:
TECT
Haharzit 23 Elyachin 3890800, PO693 ISRAEL
077-9979894
tamir@tect.co.il