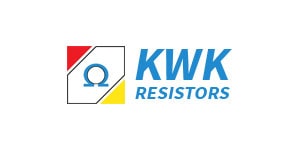 KWK Resistors Pvt. Ltd.
KWK Resistors is a global market leader in the field of Resistors Solutions with satisfied customers all over the world. High Power Resistors, Braking Resistors, Thin Film, Wire Wounds, Punched Grids, Metal Clad Resistors – whatever the type of Resistors Solutions you are looking for, you will find them with us. Our solutions can cater to a broad spectrum of power requirements – from a fraction of a watt to hundreds of kilowatts.
With world-class design and in-house manufacturing capabilities, we excel in understanding our customer's needs and delivering customized solutions to suit them perfectly. An industry pioneer with over 40 years of experience, KWK resistors is a Joint Venture between three leading Power Resistor manufacturers – KS Instruments Pvt Ltd India, Krah Group Germany, and Widap Switzerland.
KWK Resistors is an ISO9001 certified company. We are audited and approved by most of the top multinational companies for our design and manufacturing processes. EHS (Environmental Health and Safety) audits are also held periodically in our premises.
TECT
Haharzit 23 Elyachin 3890800, PO693 ISRAEL
077-9979894
tamir@tect.co.il